My purse is literally screaming at me.
Christmas is a crazy expensive time of year. Presents for mum, presents for dad, presents for your brother, presents for your friends. It suddenly all adds up, and when you go to your purse, it's completely run dry. I don't have an unlimited budget to spend on Christmas, in fact, it's very tight, so for Blogmas #4, I thought I would give you a few inspirations for little presents that will brighten anyone's Christmas (and they're all under £10, hurrah!)
1. For Your Mistletoes
Essie nail varnishes retail at £8.00 here in the UK, however you can always go for a cheaper company, like Barry M, whose polishes are still quite amazing at half the price and treat them a little more with a manicure in a jar.
2. Christmas Cookies In A Jar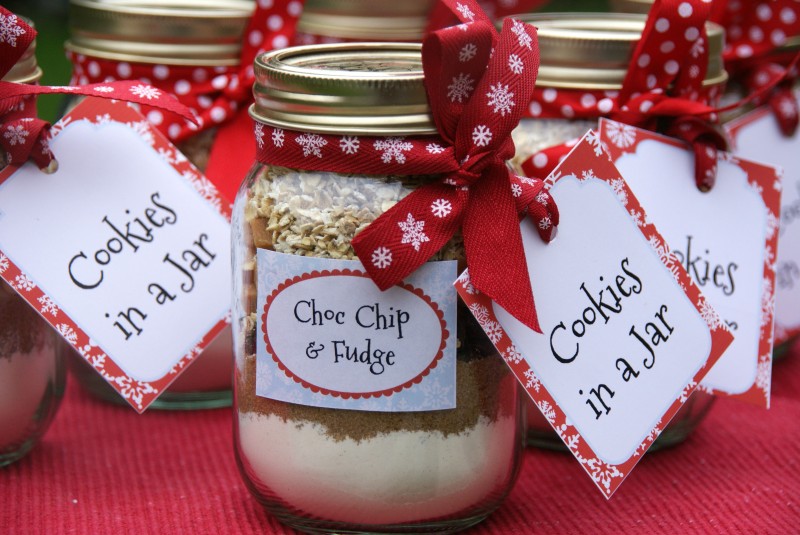 These are a fab idea, especially for a baking enthusiast or younger child. Simply layer all the ingredients for a batch of cookies.
3. Thanks A Latte For All You Do
Either top up £10 or £5 onto a Starbucks gift card and treat them to a latte.
4. Chalkboard Mug
If you're feeling a little bit creative, get your mitts on several cheap mugs, chalkboard paint, and follow
this
tutorial for a unique little Christmas present. I personally think my young cousins would lovvvee drawing all over these!
5. Haircare 3 For 2
Boots are always doing 3 for 2 on hair care, so you really can't go wrong!
6. And if worst comes to worst, nothing screams Christmas Cheer than homemade Christmas goods - Chocolate Chip Cookies, Gingerbread Men and Stollen Bread. (warning: they may taste pretty good.)
Merry Blogmas!